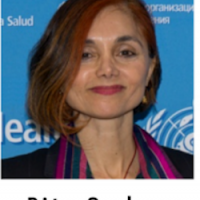 This 30th anniversary event was hosted by The United Nations Department of Economic and Social Affairs and the NGO Committee on Ageing.
The UNIDOP 2020 event promoted the Decade of Healthy Ageing (2020-2030) that helps to bring together UN experts, civil society, government and the health professions to discuss the five strategic objectives of the Global Strategy and Action plan on Ageing and Health while noting the progress and challenges in their realization.
Dr Ritu Sadana, Head of Ageing and Health Unit at WHO acknowldged the role of Cochrane Campbell Global Ageing Partnership in working with WHO on identifying and filling evidence gaps.